Welcome to the
FOSS User Group in Natick, Massachusetts (NatickFOSS.org)
FOSS stands for Free, Open-Source Software.
The pop-up said, "Requires Windows 10 or better." So I installed Linux.
The FOSS User Group meets

3-5PM on the 1st Thursday of most months (but 2nd Thursday in January, July and September)




(Print and post this poster!)





Would you like to learn about good, free, reliable software for your computer, and share ideas with others who use it?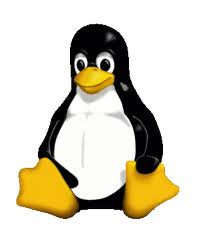 Since March 2011, our group has offered these monthly discussions and demos of FOSS computer software for beginners and experienced users. From Firefox to Linux, from office applications to game, family history and photo editing, thousands of programs await your attention!
Show up by 3PM for an introductory slide talk, and feel free to bring your laptop computer.
See the FOSS User Group Archive, for details of our meetings (including links to recorded videos) and related events.
NatickFOSS.org can help any person or group to add more computing power at no software cost - and with much lower hardware cost, as well. (Volunteer groups, take note.) Join the Free, Open-Source Software revolution that is sweeping the world! We feature free GNU/Linux operating systems, and Ubuntu in particular, but most of the application programs and techniques apply equally well when you're using Android Linux or Mac OS X (both Unix-based, like Linux) or Windows. Every FOSS meeting has something for
your
computer operating system, and something for beginners through experts.
Our FOSS meetings are free and we welcome all from high-schoolers to seniors, from Natick and Metrowest and beyond; anyone who is interested.
(The Community-Senior Center offers free parking for your car or bike. It's a half-mile walk from the Natick Center commuter-rail station on the Boston-Worcester line; if you need a lift from there, phone MMS well in advance.)
We are delighted that the Natick Community-Senior Center hosts this monthly event in its fine facility.
We also thank all the members who make our meetings matter.
In between monthly meetings, we can help in other ways:
For continuing information, you must e-mail to algot.runeman@verizon.net "Please subscribe me to your FOSS/Linux "announce" e-mail list."



Important! - Please check your email client SPAM folder. Until you approve messages from list servers, your email client may treat them as spam... Meeting announcements will be sent using our "announce" mailing list.
Approve the "announce" list, adding it to your contacts to ensure that you receive the messages.

(The Natick Community-Senior Center does NOT share its visitor list with us so we maintain our own list.)
Members can also join our group discussion mailing list, NatickFOSS-discuss@NatickFOSS.org, to share questions and information:

Sign up to get your account started. You will get back an email so you can confirm that you entered your address correctly. Then a list admin will approve your account.
To make changes to your account later or to access the archives go to this address.
Once you have a working account, just send an email to Discuss@NatickFOSS.org.

(Free) Try the

NatickFOSS Ubuntu Linux computer

(and its beginner's manuals) in the Natick Community-Senior Center's computer room! It performs much faster than Windows on that computer. Before scheduling a special visit, you can ask the Front Desk (1-508-647-6540) whether the Computer Room will be available.
($10 for 10 days) Try our

Linux Loaner Laptop

in your own home; contact Algot Runeman (1-508/380-4820 cell). algot.runeman@verizon.net
From MMS, get our $15 Ubuntu-Unity Live Linux USB Stick (now 32GB Ventoy USB 3.0 with an LED activity light, to run in RAM or to install on most 64-bit PCs). Or, make your own.
(Free)View/print Algot Runeman's "Introduction to Computers: Using Ubuntu 20.04", a fine companion for items 2-4! (It's a direct fit for Ubuntu with its default Gnome front-end; it's also quite useful, but not a perfect match, for the Ubuntu with Unity that MMS and many other users prefer.)
Notes and links from

past talks at our FOSS User Group

:
Meeting Archive Page and Public Documents.html
Some

other Linux and Open-Source activities

are listed in the MMS Events Calendar:
https://www.millermicro.com/eventscalendar.html
See our favorite links about GNU/Linux and Open-Source in

the Techie section near the top of the MMS web site's home page

, at:
https://www.millermicro.com/
Linux for Starters: Your Guide to Linux (online book)
The Story of Linux (on its 20th Anniversary) (4-min. video)
You can print and post this

8-1/2"x11" NatickFOSS.org poster

, to alert others:
https://www.millermicro.com/NatickFOSSPoster.png
We can present a slide talk to

your

group, about the Free, Open-Source Software revolution that is sweeping the world.



Share this message

with interested friends!

We look forward to your help, to make this a very useful and friendly FOSS User Group!
---
Space for these non-commercial Web pages was long donated by Miller Microcomputer Services. Boston Linux UNIX (blu.org) now provides hosting.
Privacy Statement: This site has no "cookies", no advertising (just these personal recommendations) and does not provide access data to anyone without permission.
We use and recommend Free Open-Source Software (FOSS), Linux, and, among others:
We wish to gratefully acknowledge the ongoing participation of our group's founders, Dick and Jill Miller:


and encourage you to visit Miller Microcomputer Services to check out their resources.
Visit the MMS Home Page (Top)
Visit to the MMS Home Page (Links)
Please E-mail your feedback on this Webpage to Algot Runeman Webmaster.
Copyright (C) 2011-2023 by NatickFOSS User Group. CC-Share-Alike.